WordPress is one of the world's most popular content management systems for website operators to use today. Part of what makes WordPress unique is that the CMS can be adjusted into various themes for all purposes.
You'll need to produce a WP theme that can work for your search engine optimization needs.
SEO optimized WordPress themes are more useful for how it is easier for search engines to find them. An SEO friendly theme also reads better and is easier to program and control.
So,
how do you go about choosing SEO WP themes that work for your site?
Let's look at a few things that can assist you in producing a better page with the right SEO friendly WordPress theme.
Can You Load It Fast?
Take a look at how long it would take for your WordPress page to load. The best SEO friendly WordPress theme is always one that doesn't take much time to load.

A WP theme shouldn't take more than two seconds to load. It should be lightweight and compatible with a user's browser or system.

Google and other search engines use page load speed as a critical factor in determining what sites should have the best ratings. The goal is to produce a positive experience with the user not taking forever to load one's content.
More importantly, a fast-loading theme will not test the visitor's patience. Today's online users aren't willing to wait too long for sites to load. They want to get the content they request as soon as possible.
A WP theme that doesn't take forever to load is a necessity.
How Easy Is It To Go Around?
The design on your WP theme has to be responsive and easy to follow. SEO WP themes should feature useful responsive design features like these:
The icons and links should be easy to find.
A page should look useful and distinct regardless of the screen size.
Any multimedia features on the site should be easy to access and start or stop. The concern includes content that doesn't require the user to have to download anything extra to start.
The page should also be easy to use, whether a mobile device displays it in portrait or landscape mode.
Responsive design is especially critical today, as people are going online with mobile devices more than ever before.
Simple Code
The best SEO friendly WordPress theme one can use should have a simple code. Code bloat is a threat that can impact any website.
This concern comes when the code is too excessive. The bloat occurs due to the site being miswritten or the routines being too complicated.
A theme must include a code setup that is easy to read and note. This includes content that does not go on for too long. Anything easy to read and load up will take less time to load.
A simple code is also useful for troubleshooting needs or for when you need to make a substantial change to your code. A simple layout doesn't take much time to adjust or control.
No Sliders Involved
One thing you won't find in many of the best SEO WP themes is a slider. A homepage slider will feature a bunch of displays switching with many messages all around. These sliders can be an SEO problem for many reasons:
Sliders take up too much code and can take a while to load.
The content on a slider can switch too fast. Someone might try to click on something, but that person will go to a different page because the slider changed.
A page will use multiple H1 headings through a slider. Having only one H1 header is best for SEO purposes.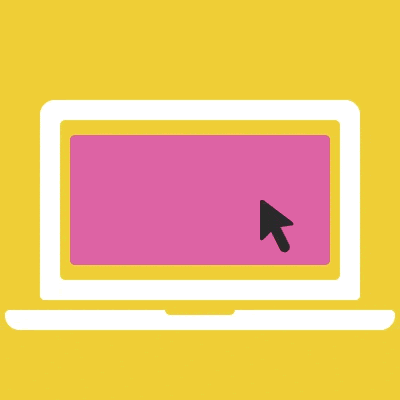 The best idea is to avoid a theme that uses a slider. You can choose which bits of content is essential to highlight on your front page.
There's also the choice to move many items that would appear on a slider to multiple pages people can click on from your front page.
Spreading things out makes the site easier to read, not to mention readers will click on the segments they know they wish to use.
Works On Many Browsers
Search engines aren't going to lean towards one browser when determining what should be displayed. WordPress sites need to be easy to read on all browsers. These include everything from Chrome to Firefox to Safari.
Every browser reads WP code differently from one another. Just because a site looks great on Firefox doesn't mean it will work on Chrome.
The same can be said for older versions of these browsers. You'll need to find a theme that works well on all major browsers, including both new and old versions of those browsers.
Simple Plugins
Every Gpl theme can use plugins that simplify how a site works. But the plugins on your WP site must be easy to incorporate in the code and simple to program. The plugins must also load fast.
Themes can incorporate many prominent plugins like
Yoast SEO
W3 Total Cache
Gravity Forms
These and many other options are easy to load and adjust. Any plugins your theme includes shouldn't be complex. It's also best that you stick to plugins that you know you will use.
Social Media Support
Just about everyone is on social media these days. You'll need a WordPress theme that can handle social media connections. A WP theme that has such links will have an easier time collecting new traffic, which can improve a site's SEO status.
You can use social media links in your theme for various platforms like:
These connections facilitate better ways to reach your audience members.
Best SEO-friendly WordPress Themes
Here are some of the best SEO-friendly WordPress themes:
Astra
Astra is a lightweight and customizable theme that is perfect for any type of website. It is packed with SEO features and comes with great documentation and support.
OceanWP
OceanWP is another great option for an SEO-friendly WordPress theme. It is highly customizable and comes with a variety of features, including schema markup and social media sharing buttons.
GeneratePress
GeneratePress is a popular and lightweight theme that is perfect for beginners. It is easy to use and comes with a variety of SEO features.
Hestia
Hestia is a beautiful and responsive theme that is perfect for businesses and blogs. It comes with a variety of SEO features and is easy to customize.
Sydney
Sydney is a modern and stylish theme that is perfect for businesses and portfolios. It comes with a variety of SEO features and is easy to use.
When choosing an SEO-friendly WordPress theme, it is important to consider your specific needs and requirements. Consider the type of website you are building such as WordPress Travel website, WordPress education website, WordPress blog website and so on the features you need, and your budget. With so many great options available, you are sure to find the perfect theme for your website.
A Final Word
The best SEO friendly WordPress theme will be one that is easy to load and use.
It shouldn't be hard to program the theme. Be sure to look around any SEO optimized WordPress themes you might wish to utilize.
Your site will be easier to adjust,
not to mention it will appear well on search engines. Your visitors will appreciate how easy it is to use a site as well.